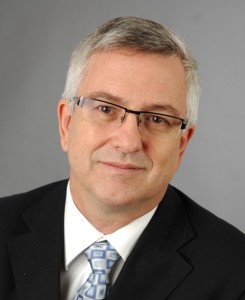 Chartered Arbitrator
Mediator and Facilitator
Michael Erdle co-founded Practical Resolutions Inc. in 2011, to help those involved in technology and intellectual property disputes resolve them in an efficient, cost-effective way, through facilitated negotiations, mediation and arbitration.
Michael is one of Canada's most experienced and qualified commercial dispute resolution professionals.  He has more than 20 years' experience as a technology and intellectual property lawyer. He has successfully negotiated countless agreements and assisted clients in resolving a wide variety of commercial disputes. He is a trained and experienced facilitator, mediator and arbitrator. Since 2005, Michael has successfully mediated resolutions in shareholder and joint venture matters, computer software development and implementation projects, as well as trademark and other intellectual property disputes. He has acted as sole arbitrator in cases involving ownership of intellectual property, software licensing, technology distribution, and other commercial and contract issues.Michael is a director of the ADR Institute of Ontario and the Canadian IT Law Association.  He is a past president of the Intellectual Property Institute of Canada. Michael has written and spoken on many current issues in information technology and intellectual property law, including: dispute resolution; software development and licensing; electronic commerce; domain names; and outsourcing. He has lectured in intellectual property and technology law at Osgoode Hall Law School in Toronto and McGill University in Montreal.
  Selected Mediation and Arbitration Experience; Panels
Mediator in trademark infringement and passing off case – Ontario mandatory mediation (2011)
Mediator in computer software development and implementation dispute (2011)
Sole Arbitrator in computer software and services dispute (2010)
Mediator in trademark infringement dispute (2009)
Sole Arbitrator/Mediator in computer system implementation case; settled by mediation (2009)
Sole Arbitrator in international software development and distribution dispute (2008)
Sole Arbitrator in $2 million hardware and software distribution dispute (2007)
Member, IP Neutrals (Canadian intellectual property mediation and arbitration service)
Roster Arbitrator, Independent Film and Television Alliance Arbitration Panel
Roster Arbitrator and Mediator, WIPO Arbitration and Mediation Center List of Neutrals
Roster arbitrator and mediator, Better Business Bureau of Mid-Western Ontario
Mediator in commercial and intellectual property disputes
Mediator in joint venture, shareholder and partnership disputes
Legal counsel in information technology and intellectual property mediation and arbitration cases
Negotiated settlement of information technology and intellectual property cases, applying facilitation, mediation and "interest-based" negotiation skills
[wpcol_1half id="" class="" style=""]Mediation and Arbitration Training

Advanced Mediation Workshop
World Intellectual Property Organization
Arbitration and Mediation Center
Geneva, Switzerland
Intensive IP Arbitration Course
Canadian Bar Association & ADR Institute of Canada,
Ottawa, Ontario
Advanced Mediation Course
Stitt Feld Handy &
University of Windsor Law School
Toronto, Ontario
Alternative Dispute Resolution
Osgoode Hall Law School
Toronto, Ontario
 [/wpcol_1half]
 [wpcol_1half_end id="" class="" style=""]Professional Associations
Director, Canadian IT Law Association
Director, ADR Institute of Ontario
Co-Chair, Technology and IP Section
Member, ADR Institute of Canada
Canadian Bar Association
Member, National IP Section
Ontario Bar Association
Member, ADR Section
Member, IT & E-Commerce Section
Member, Licensing Executives Society
Member, Legal Affairs Forum, Information Technology Association of Canada
Member, IP Neutrals of Canada
Fellow and Past-President, 
Intellectual Property Institute of Canada
Member, IPIC ADR Committee
Past Chair, IPIC Domain Names and Trademarks on the Internet Committee
Past Chair, Toronto Computer Lawyers' Group
Member, Toronto Commercial Arbitration Society
Member, International Technology Law Association[/wpcol_1half_end]
[wpcol_1half id="" class="" style=""]
Professional Training and Experience
Law
1994 – 2011
Partner, Deeth Williams Wall LLP
Toronto, Ontario
Managing Partner, 2001 – 2009
1986 – 1994
Blake Cassels & Graydon
Toronto, Ontario
Associate, 1988 – 1994
Student, 1986 – 1987
1986
Bachelor of Laws,
Osgoode Hall Law School
Toronto, Ontario
Journalism
1979 – 1983
Reporter, Toronto Star,
Toronto, Ontario
(Courts and municipal politics)
1978 – 1979
Reporter, Meaford Express,
Meaford, Ontario
(News, sports and photography)
1978
Bachelor of Journalism
Carleton University
Ottawa, Ontario
[/wpcol_1half] [wpcol_1half_end id="" class="" style=""]Areas of Expertise
Information Technology
Outsourcing
Managed Services
Electronic Commerce
Electronic Publishing
Internet Products and Services
Bioinformatics
Software Development
Software and Data Licensing
Distribution
Research and Development
Intellectual Property
Privacy Policies
Access to Information
Personality Rights
Copyright
Trade-marks
Patents
Trade Secrets
Industrial Designs
Business Disputes
Media and Entertainment
Licensing
Franchising
Financing
Joint Ventures
Shareholder Disputes
Partnership Disputes
Contract Disputes
[/wpcol_1half_end]
Professional Recognition:
IAM 250: The World's Leading Patent and Technology Licensing Lawyers, 2012
The Best Lawyers in Canada®, 2012 – Information Technology Law
Who's Who Legal Canada, 2011 – Internet & E-Commerce
Canadian Legal Lexpert® Directory, 2011 – Leading Practitioner, Computer & IT Law
The International Who's Who of Internet, e-Commerce & Data Protection Lawyers, 2011